Construction
Our Construction Services are driven by innovation, a consultative attitude, a safety mindset, and 47 years of construction management experience.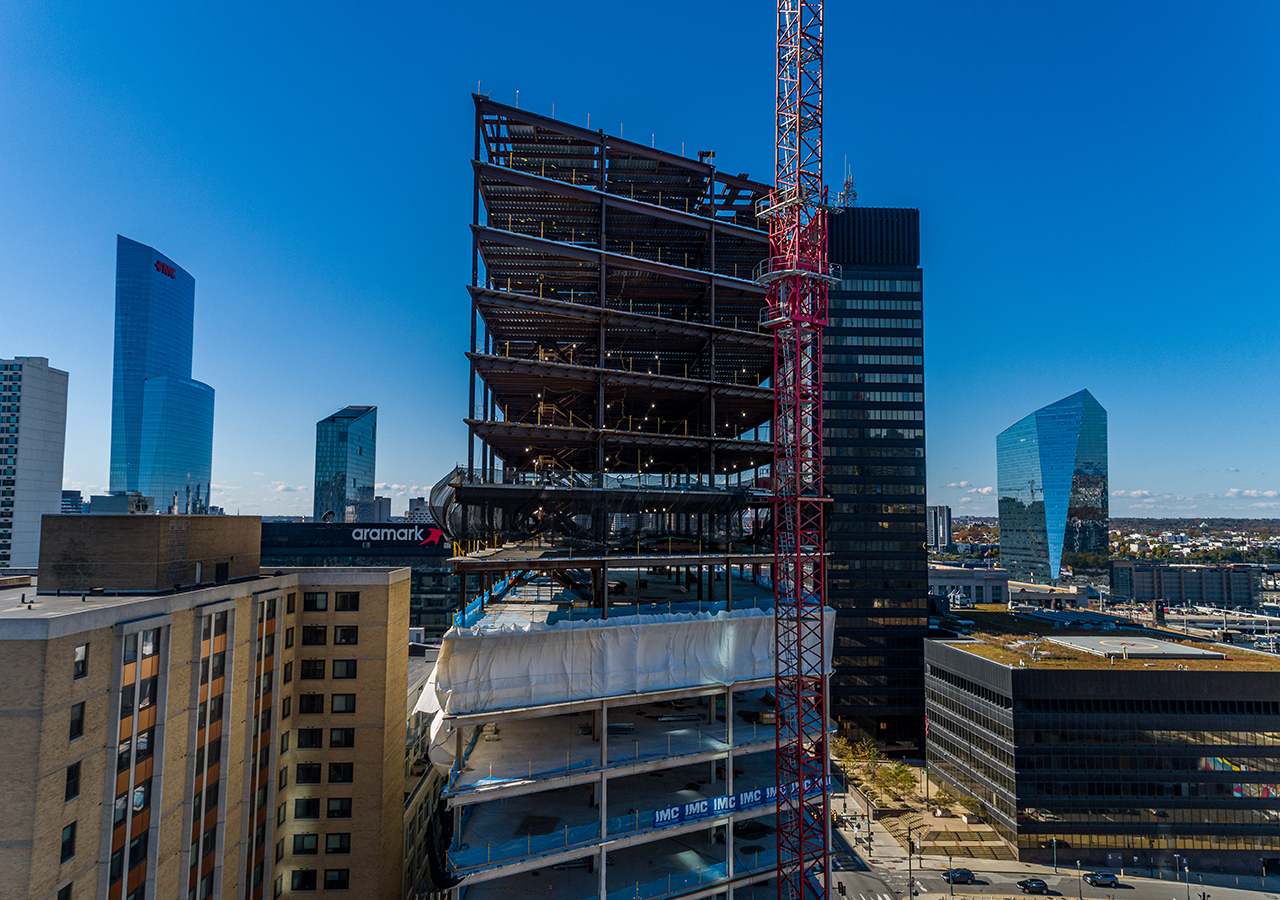 Transforming Your Vision to Reality
Nothing is as exciting as watching your vision build, quite literally, before your eyes.  This why the IMC team comes to work every day. We are ready to be problem solvers in any project or situation, leveraging our experience and collaborative approach. Our teams bring innovation and a sense of urgency to transforming visions into places that improve lives and environments.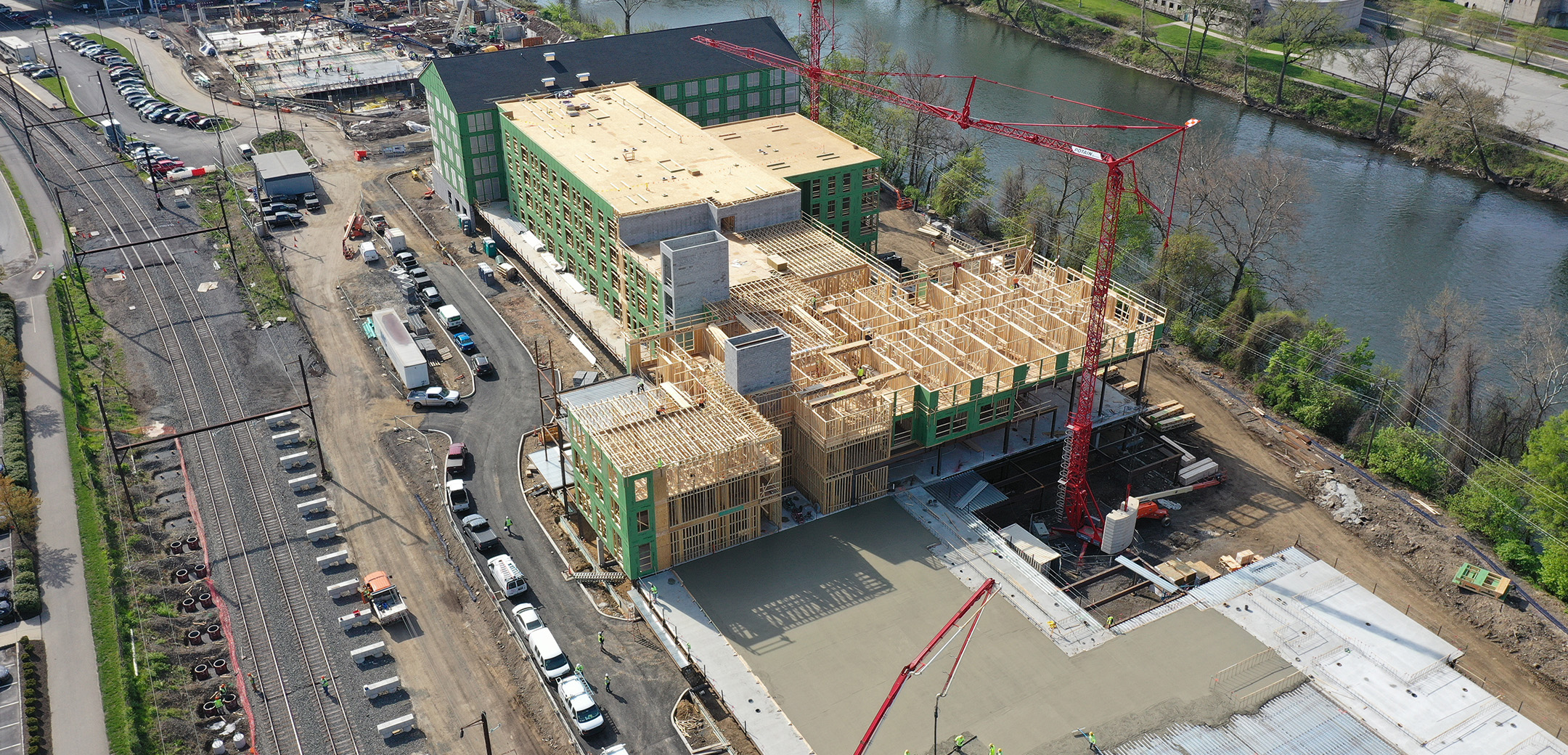 IMC's Construction Approach Overview
Understand the Goals
Toggle Accordion Content
We build for our clients and with our clients. We often engage early to fully understand the vision and goals of a project.  We partner with our clients, designers, and trade contractors to meet and exceed those project goals, whether they relate to cost, quality, schedule, safety, or more. Our approach to project delivery is collaborative and flexible to ensure predictable results.
Project-Specific Procurement
Toggle Accordion Content
Our project procurement process is focused on getting qualified trade contractors engaged on the project with the right scope and approach to meet the project goals. As the nation's largest minority owned general contractor, we embrace the importance of Economic Opportunitiy Plans and proactively work with our clients to help them meet their participation goals. We are flexible to allow for early release packages, direct purchase of long lead items, prefabrication, design-assist, design-build and more. We collaborate with estimating, scheduling, our project teams, designers, and clients to ensure a complete scope and delivery are procured for the project.
Logistical Planning and Scheduling
Toggle Accordion Content
Whether it's an occupied multi-phased renovation, a tight urban site, or a project in the suburbs on an active campus or a remote site, we know how to plan and execute projects. We plan and communicate shutdowns, street closures, crane plans, deliveries, site access and storage, and all onsite inspections and coordination with local municipalities. We understand that time is money, so we bring the right resources to bear on developing a dependable and accurate project schedule. The use of 4D scheduling allows us to review critical activities and visually communicate the approach to delivering the project so to guarantee predictable results and no surprises throughout all phases of project delivery.
Change Management Control and Transparency
Toggle Accordion Content
We have an open book approach and implement various cost controls to monitor, forecast, and communicate any cost that may affect the project. We identify potential changes early and quantify design changes to forecast cost before trade contractor pricing is finalized. Our goal is to get the scope right from day one and hold trade contractors accountable for the expectation. We will police and contest changes that we believe are in their scope and accounted for.
Safety and Quality
Toggle Accordion Content
Safety and quality are on the forefront of every project at IMC. A rigorous plan, do, check, act approach to site specific safety orientations, pre-task planning, and more allows us to ensure the best product is delivered, eliminates uncertainties, while ensuring the safety of everyone involved or affected. We invest in the training of our employees and engage qualified contractors to ensure the project is delivered in line with the expectations of our clients, while allowing everyone to return home at the end of the day. We create a culture of pride and respect in the work product and promote behaviors that generate a culture of safety first. These processes save our projects valuable time and money while ensuring our clients end up with a one-of-a-kind building they can rely on. At IMC – safety and quality are in our DNA.
Project Closeout and Commissioning
Toggle Accordion Content
Our team finishes the project strong, and our rigorous processes ensure the building looks, feels, and functions as intended. We have experience through all aspects and details of completing and verification of a project. We create and use internal completion checklists, as well as pre-functional checklists, startup procedures, testing and balancing, punch list, acceptance, training, and turnover to ensure a smooth project completion and turnover.
Featured In Progress Construction Projects