Preconstruction
IMC recognizes that the foundation of project success begins with a collaborative and strategic preconstruction approach. Our dedicated preconstruction team focuses on making strategic decisions early in the process thereby delivering both the best value in the supply chain as well as ensuring schedule certainty.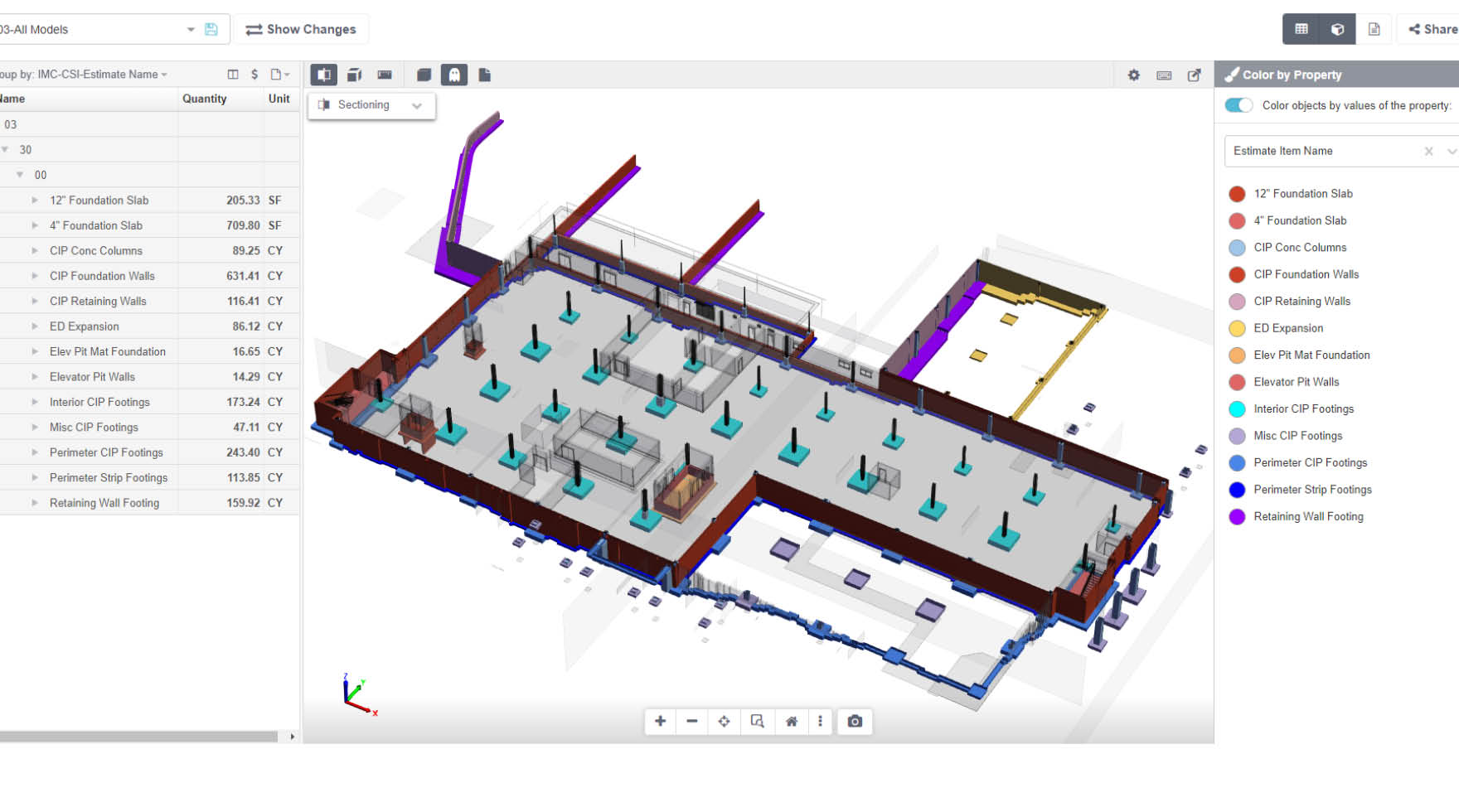 A Process that Goes Above the Expectation
A transparent, collaborative, and comprehensive preconstruction process is the foundation of a successful project. We know that you need reliable budgets and schedules to make decisions on. Our process goes above the standard expectation and provides more feedback, earlier in the process through our experience, historical data and use of technology.
IMC has a fully staffed preconstruction department that specializes in project cost analysis, constructability, scheduling logistics, cost saving opportunities, coupled with local market experience and relationships.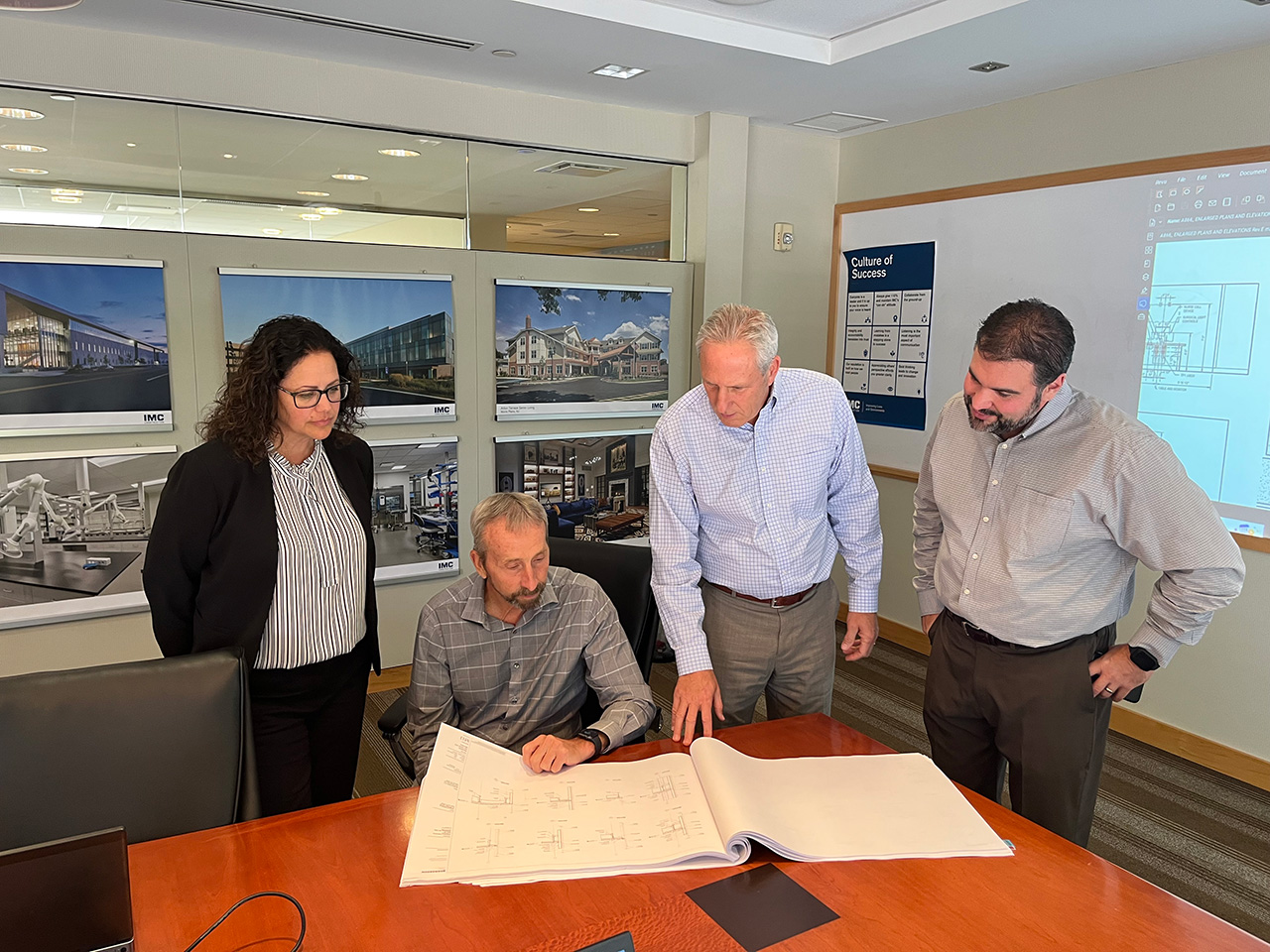 IMC's Preconstruction Overview
A Proven Process
Toggle Accordion Content
IMC often gets involved in a preconstruction effort at different phases such as conceptual, schematic, and final design phase. At each of these stages, our experience and use of VDC allows us to provide and communicate detailed takeoffs, pricing, and schedules to ensure there are no surprises as the project moves forward. We know that our model and historical data driven approach allows the team to make early, informed decisions, delivering the best value for the project and eliminating risks. Our preconstruction process breaks the mold of inaccurate cost per square foot projections and budget updates that lag behind the design by weeks. Our dynamic process generates both accurate pricing and project plans that you can rely on.
Stakeholder Comprehension & Participation
Toggle Accordion Content
IMC's transparent and collaborative culture encourages owners and stakeholders to engage in the preconstruction process as they desire. The use of VDC and visual communication allows for a comprehensive understanding of the project by all stakeholders regardless of experience.  IMC has successfully used VDC to create visuals and animations depicting the project design, budget, logistics, and schedule.  We often deploy our VDC efforts at municipality zoning presentations, board presentations, fundraising activities, user group reviews, and in other community engagement type settings.
Cost & Schedule Certainty/Flexibility
Toggle Accordion Content
Our preconstruction process leverages historical projects and data to understand the cost drivers of your project, informing us on the forecasted budget, cost model, and schedule.  We leverage Virtual Design and Construction to frequently review and evaluate your design against the budget and expected cost model.  This approach allows us to operate in a Target Value Design methodology, eliminating design rework and/or cost/scope cutting.  We dig into the details early, and stay in touch with the market, eliminating unknowns and allowances, to ensure all parties are aligned in the project goals.
Speed to Market
Toggle Accordion Content
We know the value of getting to the market at the right time, and we have the process to deliver. Through the use of VDC and Lean, our preconstruction approach opens the opportunity for early release packages, materials, and equipment before the design is complete. IMC has a streamlined procurement process that has successfully early released precast systems, glass and glazing systems, electrical gear, central utility plants, long lead finish items, and more to shorten the typical construction schedule by months. Our use of VDC allows for the coordination of extensive prefabrication.
Preconstruction Services
Toggle Accordion Content
Design Phase Scheduling and Coordination
Conceptual Cost Modeling & Program Review
Benchmarking Design Efficiency KPI's
Model-Based Estimating
Target Value Design
Cost Control & Cost Saving Opportunities
Cost Estimating
Design Integration & Management
Bidding and Procurement
Design-Build & Design-Assist
Design Coordination & Constructability Reviews
Last Planner® / Design Pull Planning
Sustainability & Life Cycle Cost Analysis
Model-Based Scheduling / Logistics Planning
Subcontractor Qualification & Selection
Material Procurement
Existing Conditions Verification & Survey
Sitework Utilities and Cut Fill Review
Prefabrication Planning
BIM Modeling for Good Shepherd Rehab Hospital