Lawrence Park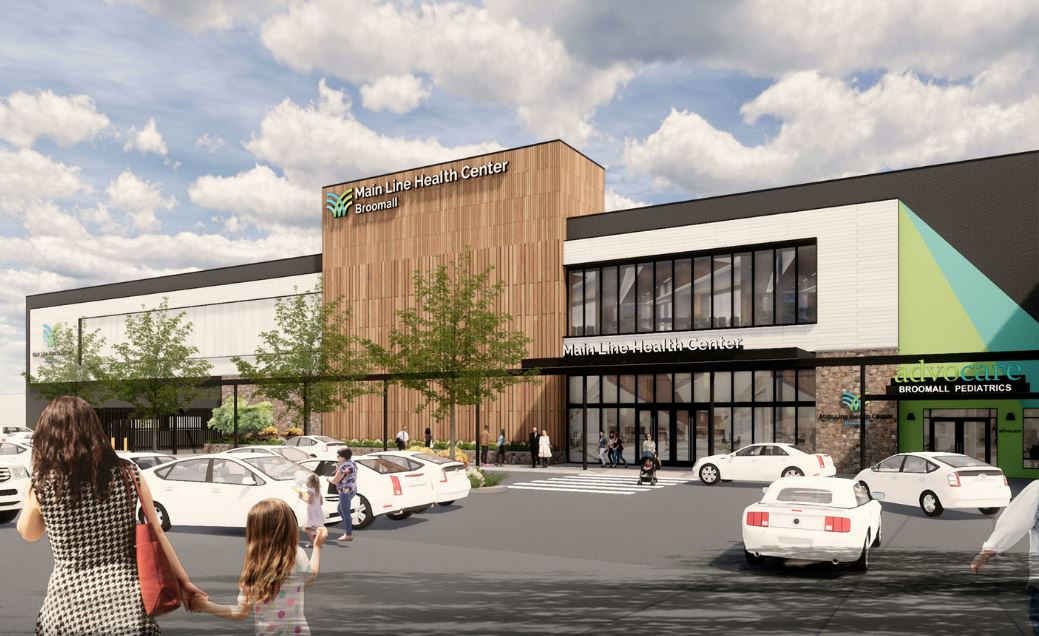 Located in the Lawrence Park Shopping Center, the project involved phased renovations on 2 levels including a double-height atrium with a monumental staircase. Clinics, labs, Urgent Care Center, and Imaging rooms were expanded to enhance primary and specialty care services.
2,000-sf skylight
Rooms for 3T MRI, CT, X-Ray, Ultrasound, Mammography, Dexascan
Nuclear Camera facility
Owner:

Main Line Health

Architect:

Stantec

Location:

Broomall, PA

Square Feet:

90,000 SQ FT
Services Provided
Preconstruction
VDC/BIM
Construction
Lean
Sustainable Construction & Green Building
IMC's Innovative Approach to Project Challenges
Challenge
Toggle Accordion Content
Multi-phased, occupied renovations of healthcare facilities require collaboration, communication and detailed planning. This project required new shafts and risers to be constructed in occupied space from the rooftop down.
Solution
Toggle Accordion Content
IMC used multiple innovative processes to share the building plan with user groups and trades on the job. Detailed ICRA and logistics plans were developed, identifying the impact to operations and providing a forum for discussions on shutdowns, tie-ins, and night work.
Value Add
Toggle Accordion Content
Through this collaborative planning effort, and through the use of VDC and laser scanning, IMC was able to complete the shaft and riser work, and start the next phase, without disruption to operations.